The butter girls' xmas exchange gathering is today!
thanks to snowy who always research on new places, today she introduced Mr Punch!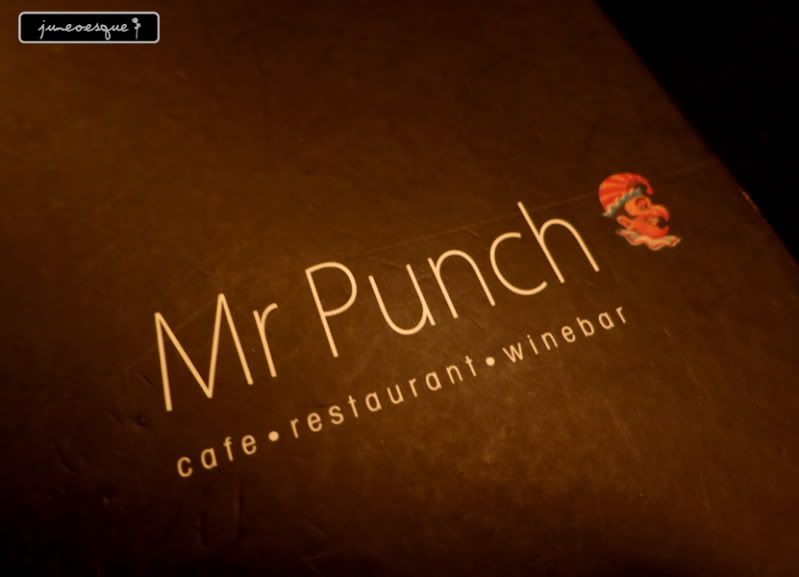 located along Seah Street where the mint museum is located.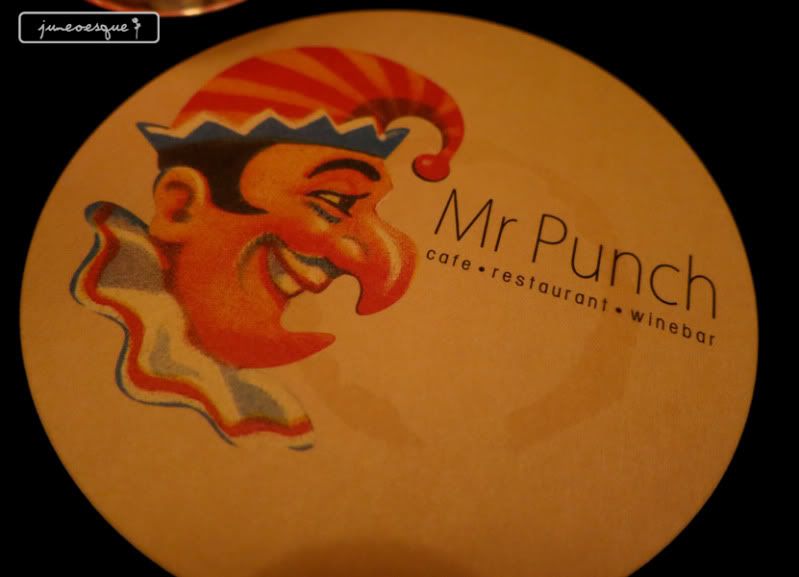 decor is nice, lots of old english posters, a little retro...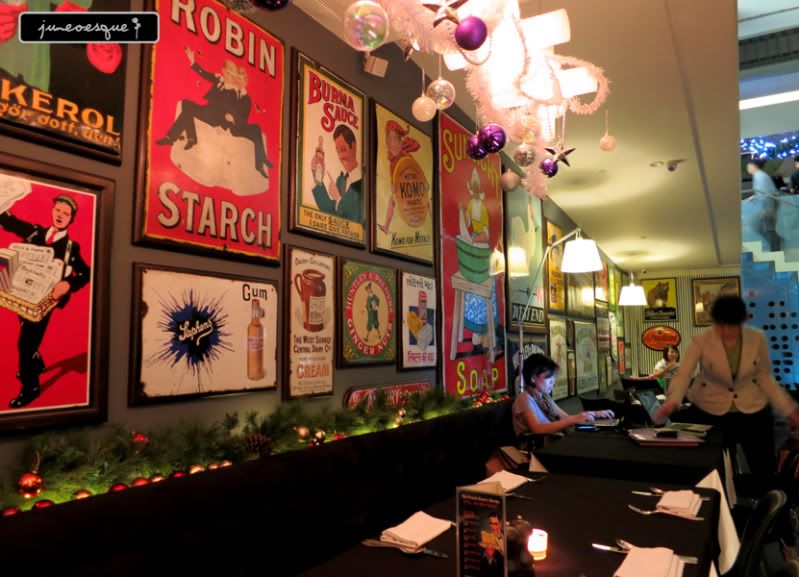 the butter girls christmas 2011!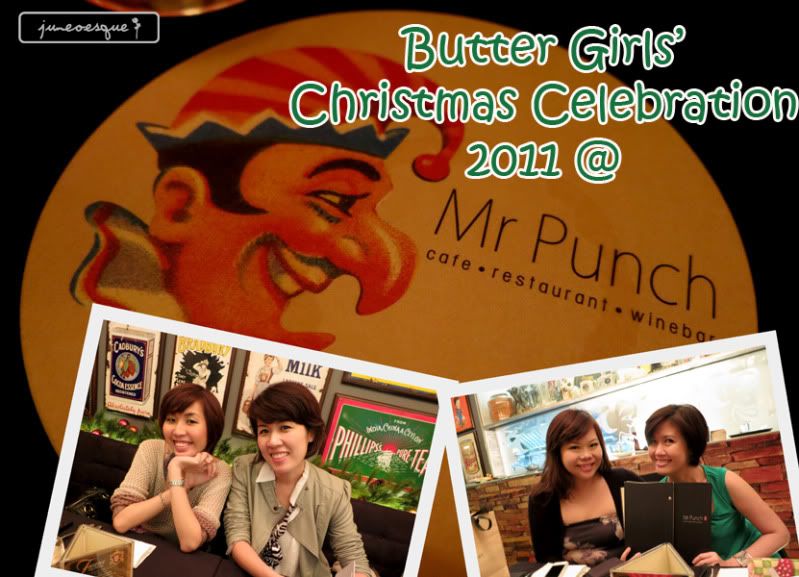 we first started out with my
prehhh
from Germany...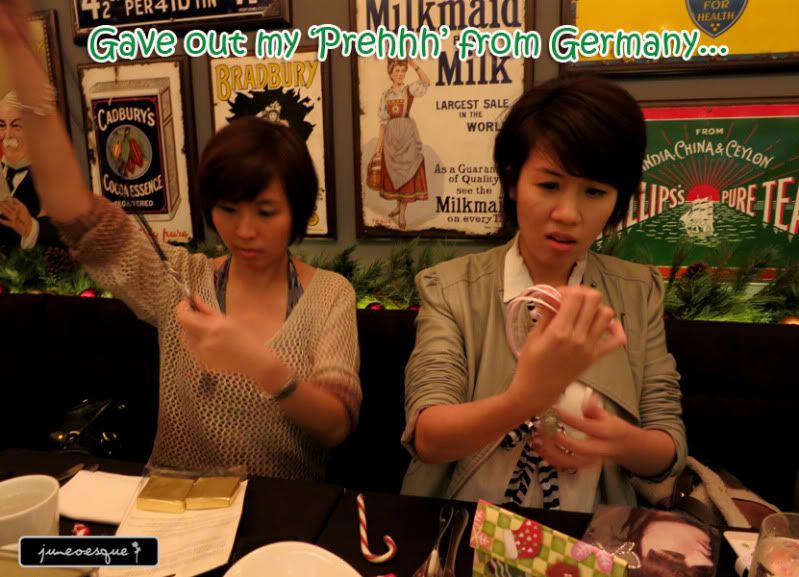 camilia started out with wearing the necklace which matches really well with her attire today. snowy also started to put on the hair thingy i got which also matches her dress so kz was joking to say does it mean she needs to put something on from my
prehhh
too so she put on the lil santa thingy on her ears!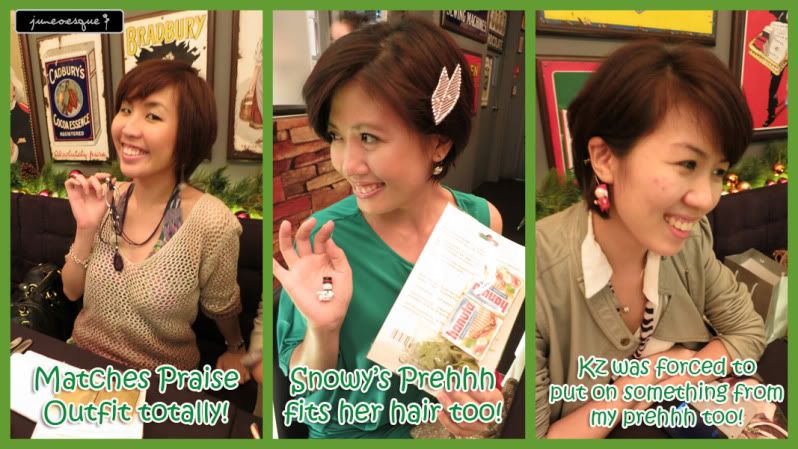 and camilia passed me her
prehhh
for me from korea...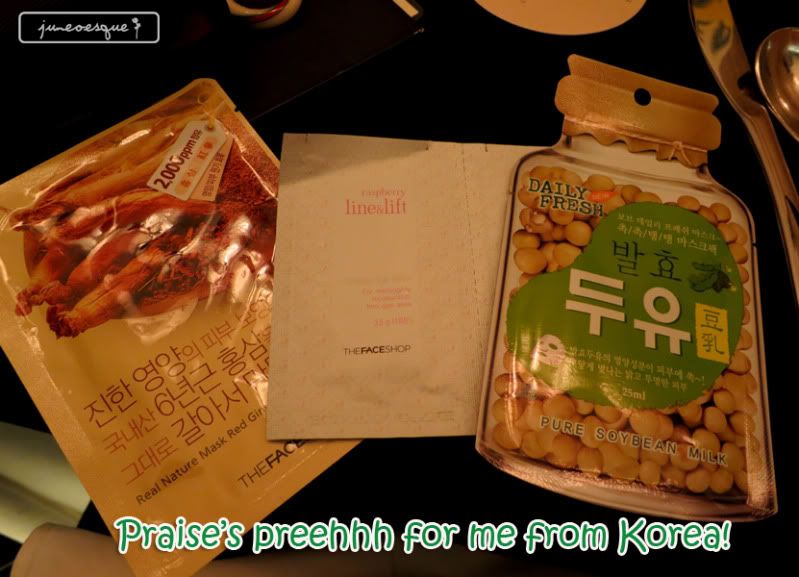 and yeah! everyone remembered to bring the presents for our gift exchange!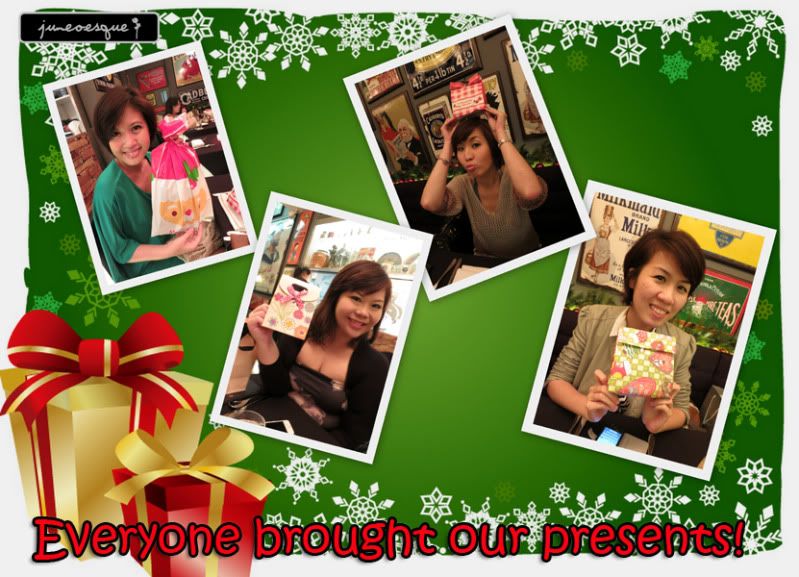 Camila got us all candy canes!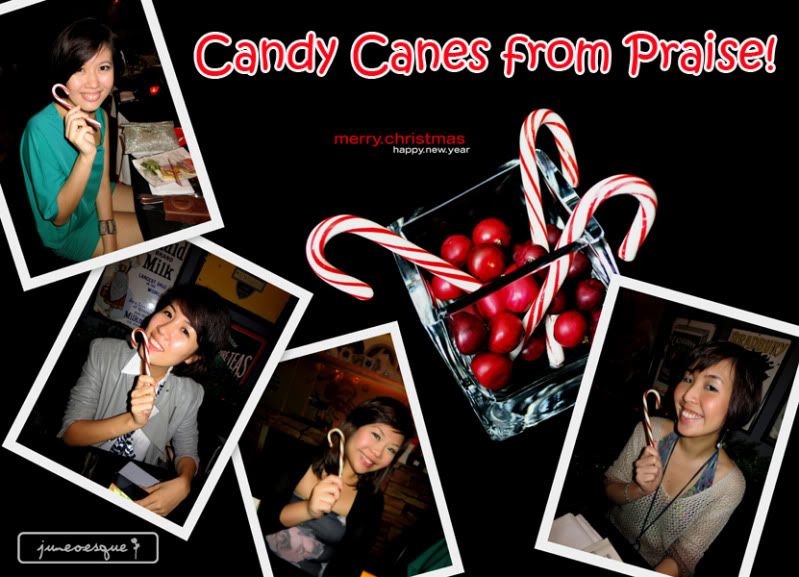 and snowy got us hello kitty chocolates from marks and spencers...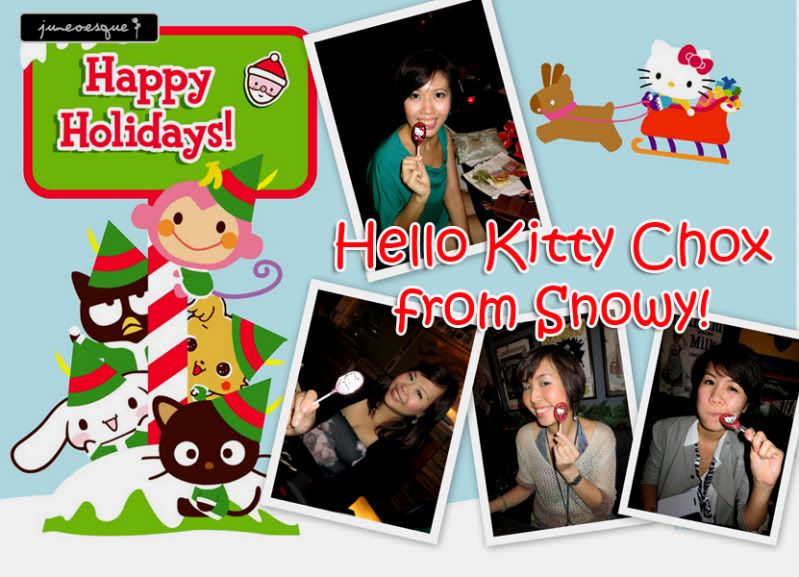 snowy made us pause to explain her distribution of the different chocolates...
and our creative snowy also made 'lots' for our pressie drawing lots according to our attires last year!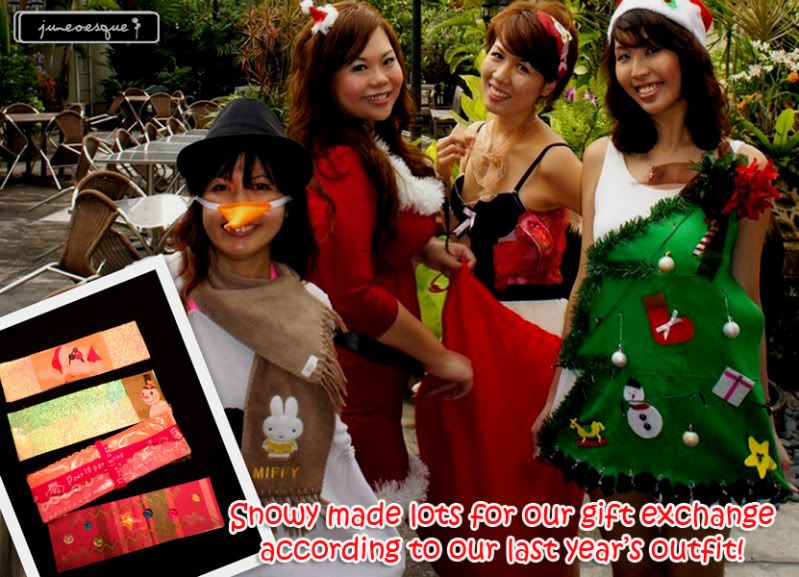 and i pointed out to her, im santarina, not santa! haha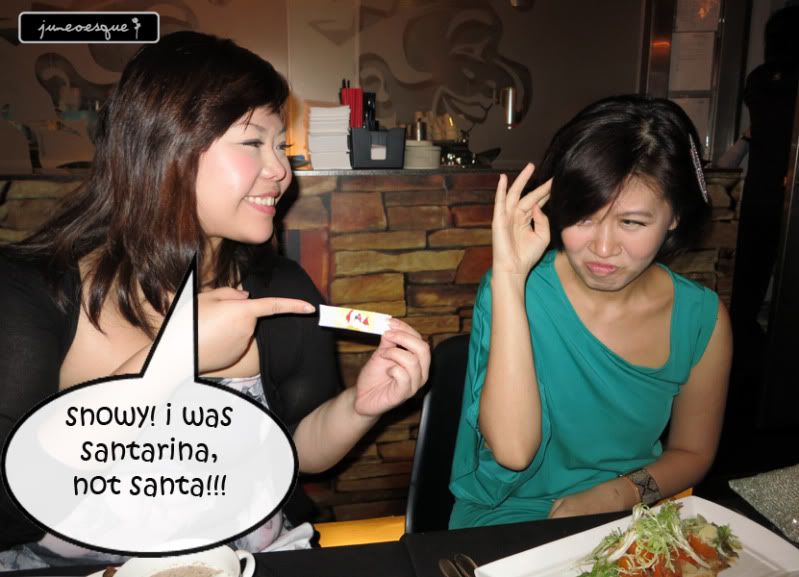 we did our gift exchange and here are the results!
but food came so we decided to hold the opening till after our meal. everyone is eager to see what kaizhi bought coz she kept saying she doesnt mind keeping her own gift! haha
truffle fries...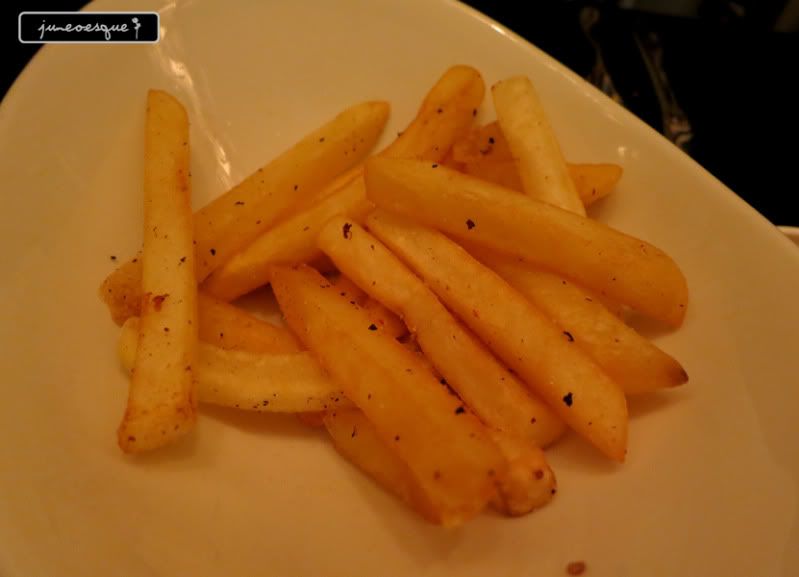 their truffle fries are really good! im tempted to say its better than skinny pizza's.
that was starter not part of the 3 course set meal they had for xmas.
part of our set meal was the starter. starters included either a mushroom soup or tomato bruschetta...
the mushroom soup is not bad. the tomato bruschetta is ok.
for mains, i had the tuna loin with mashed potato......
i found the tuna a little too salty but kaizhi feels that its the nicest mains. differing opinons. i liked the mashed potato though.
snowy had the chicken...
which was not bad.
camilia had the cream sauce with soft shell crab...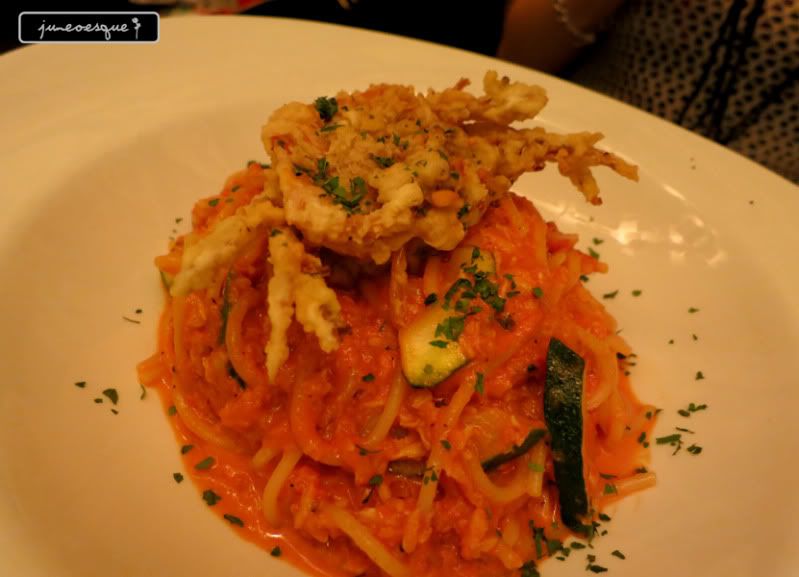 i quite like their spag. the sauce is a little different and i think its nice.
kaizhi didnt order from the set. she had pork ribs...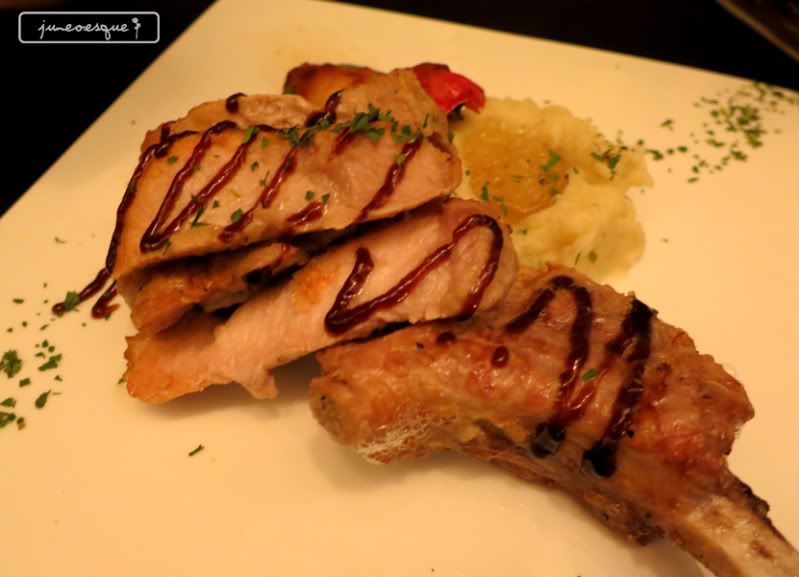 i like it! its not overpowered with sauces and its relatively tender.
the dessert for our set meal was the log cake...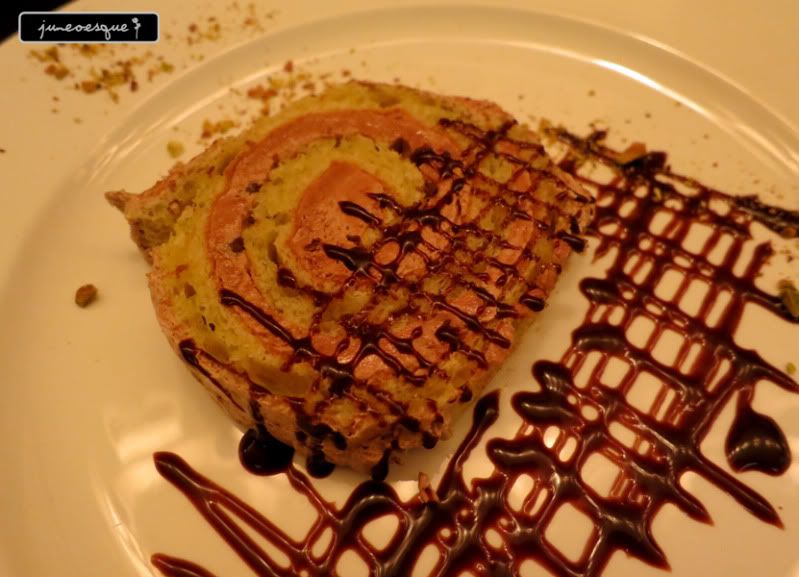 the log cake is nice! not too sweet and most importantly its got this round bits of chocolate pearls. i like!
and because kaizhi ordered ala carte, she ordered ala carte dessert as well. warm chocolate cake...
pretty decent.
our presents unwrapped....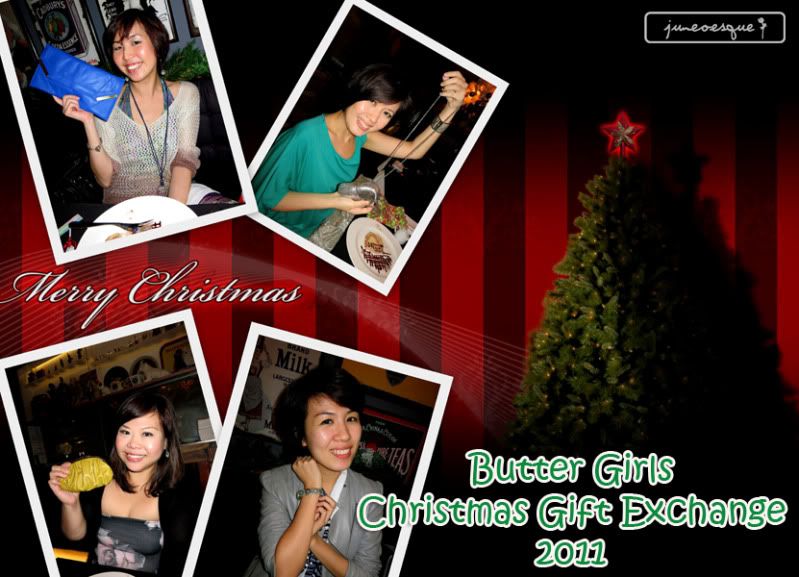 snowy got kaizhi's present which is a small shimmery pouch. haha.. ideal for clubbing i guess?
i got camilia's present which is a very nice olive pouch.
kaizhi got my present from germany which is a bracelet.
and the funniest was camilia who got snowy's present because she was relating to us how when she went shopping with elrin, after she bought the pouch she saw another blue clutch which was totally ideal for the exchange and it turns out that snowy bought the exact same clutch for her!!!
camilia and snowy began cam whoring around...
after the gathering, i very
guai
, i took the bus back.