i admired the buildings around germany.. all the old european buildings...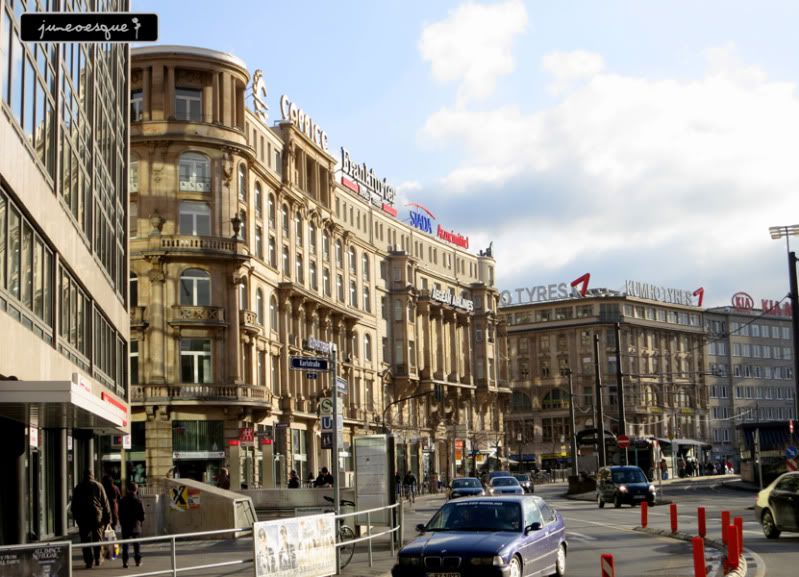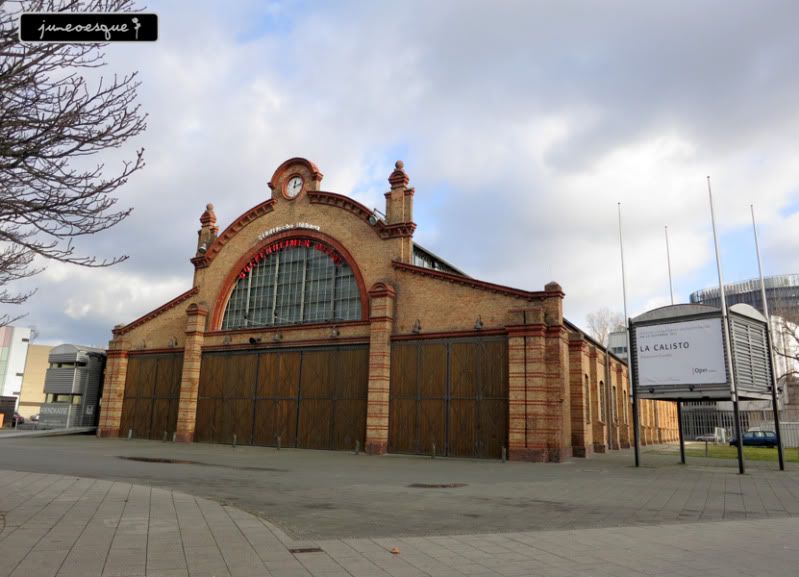 passed by a xmas market which totally psyched me up!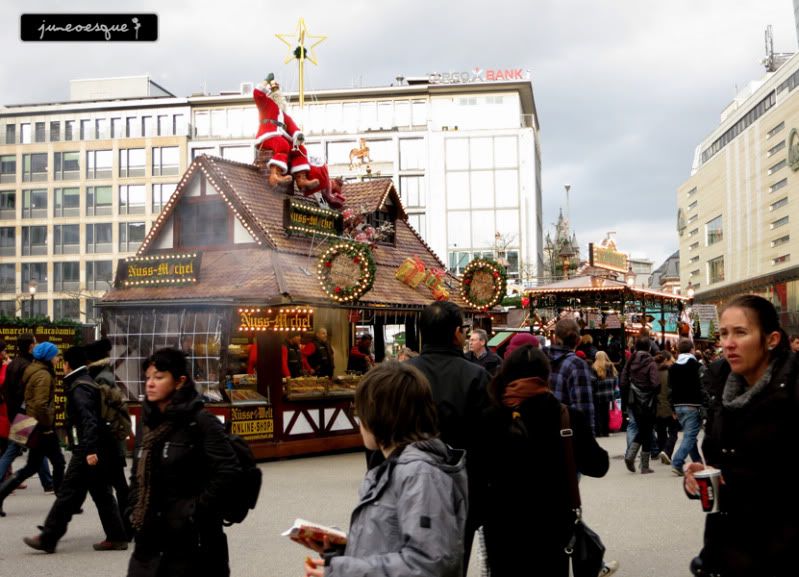 so this is the xmas market everyone was telling me about!! its a bit like our pasar malam but western style!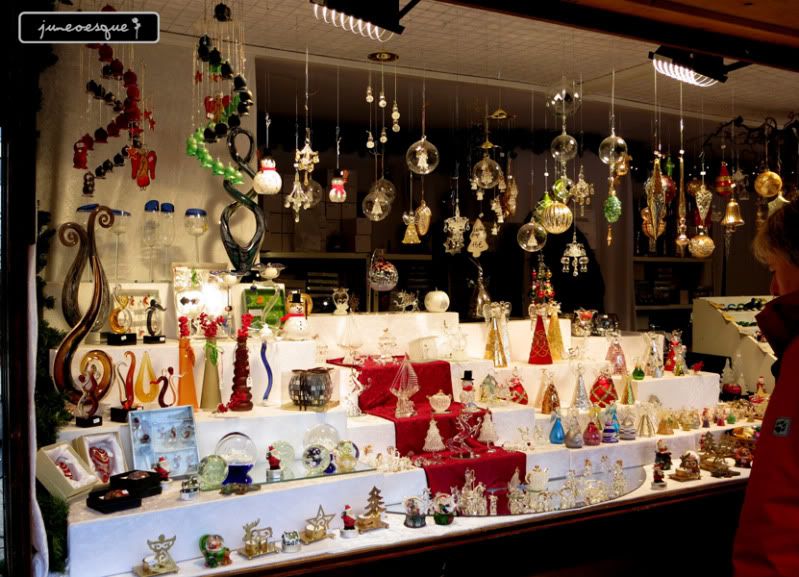 thing is, the things they sell are nice but u wouldnt want to really buy them. firstly coz i didnt want to buy things that are nice but i wouldnt use them for the next 10 years.. and i cant bear to buy anything that i know i can get cheaper in bangkok. hahaha
some street performance...
there was H&M! and New Look! and there were CROWDS.. so i skipped all that shopping!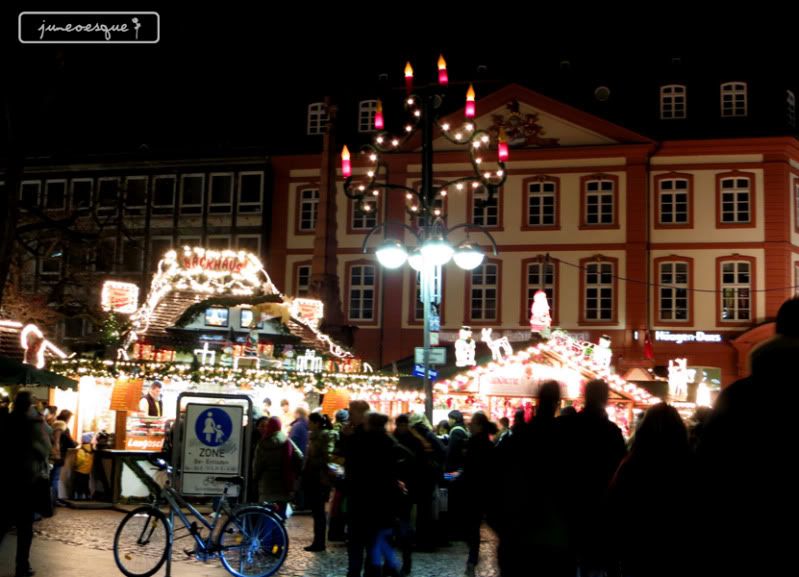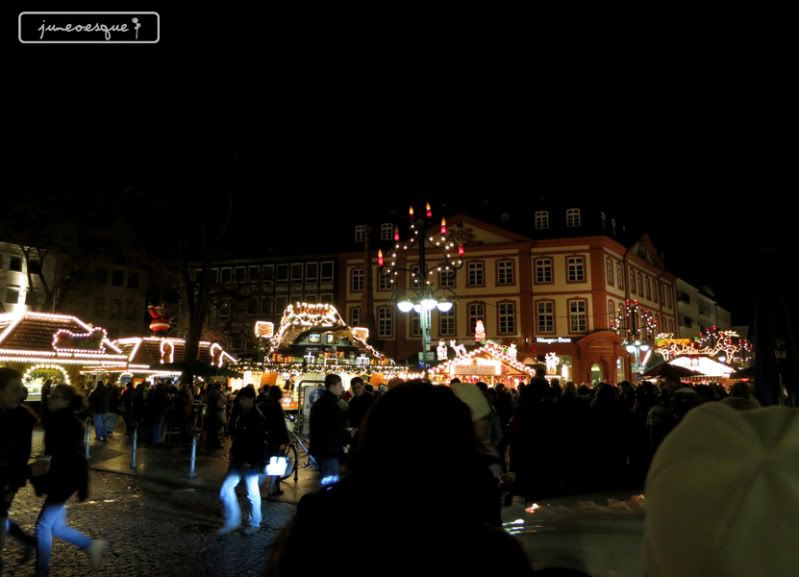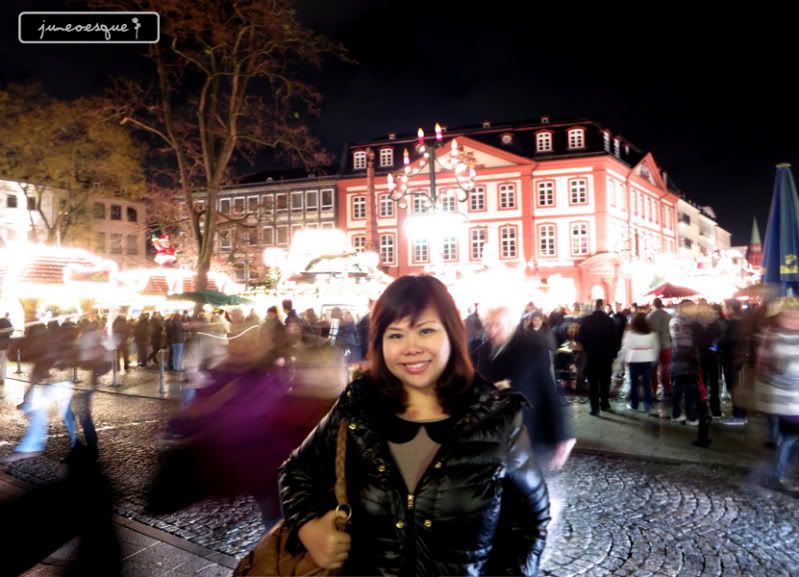 they have really pretty decorations for their xmas market decorations!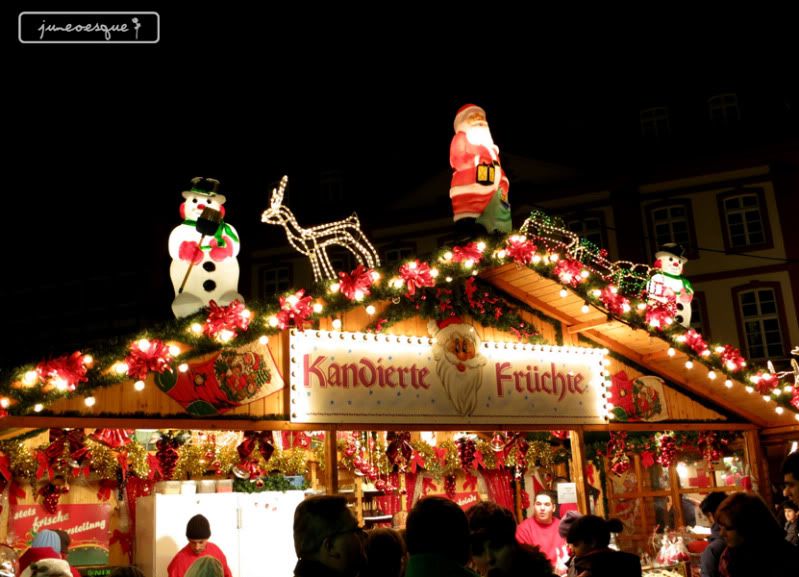 decided to try some of the street food. there was this stall selling some pancake like thingy...
the famous german sausages...
sausage bun!
and some mushroom stew thingy ....
the sausage was decent... i didnt find it much different from what we can find here in singapore. the mushroom was damn good!! creamy sauce and all. yummy!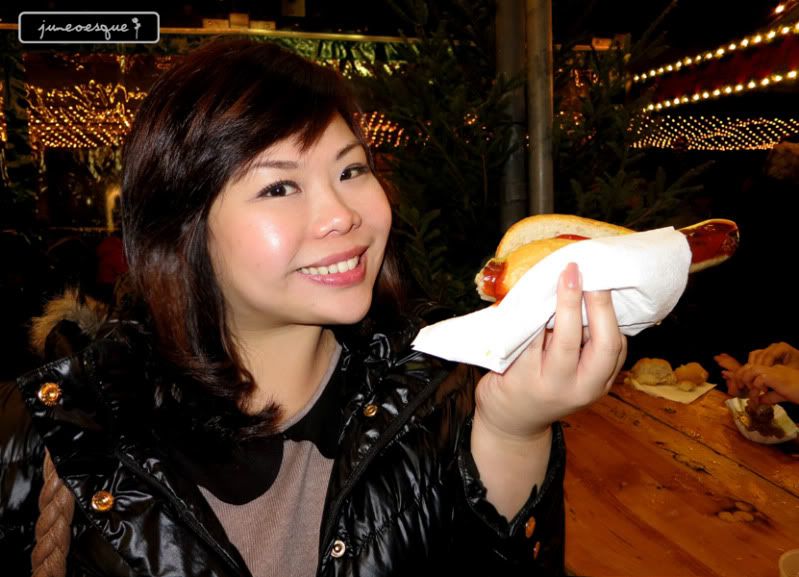 and at almost every xmas market you can find a stall selling wine. its called mulled wine...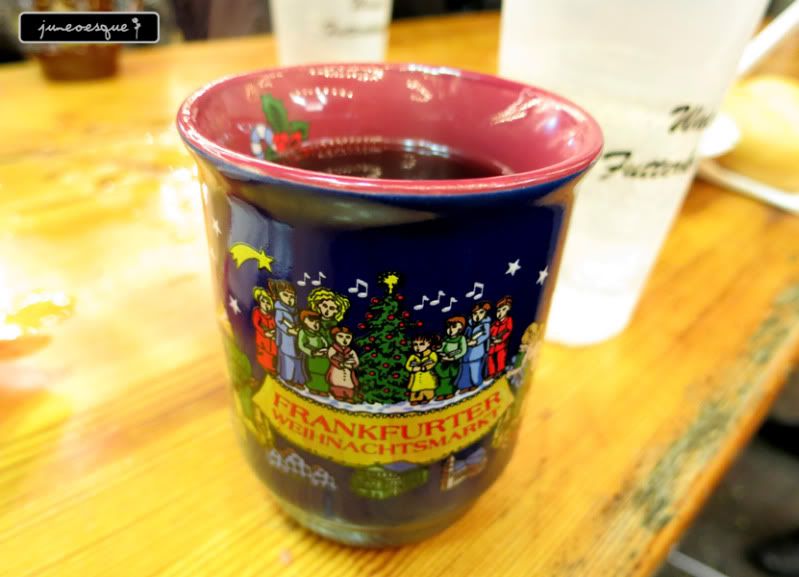 its really really good! its warm and sweet. totally good for the cold weather! and because their cups are really pretty, they force a deposit on patrons.. so if you attempt to bring the cups home, you basically forsake your deposit.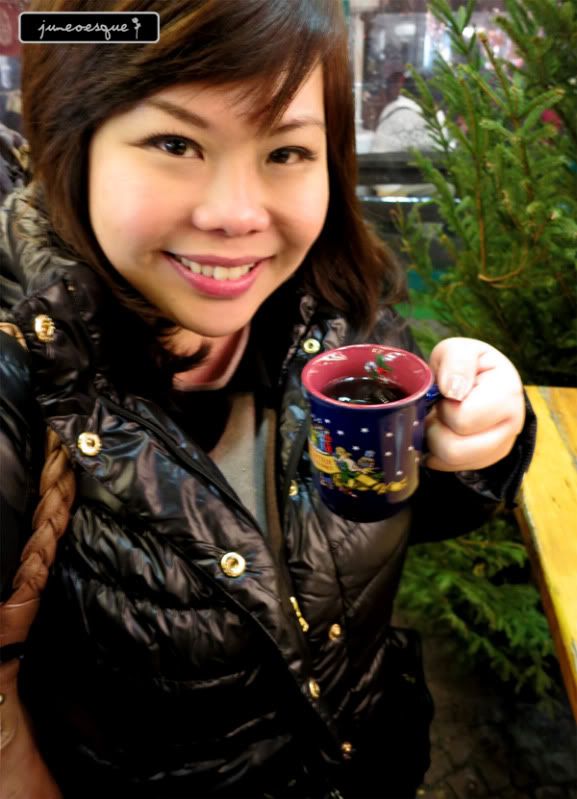 look! everyone has a cup on their hands!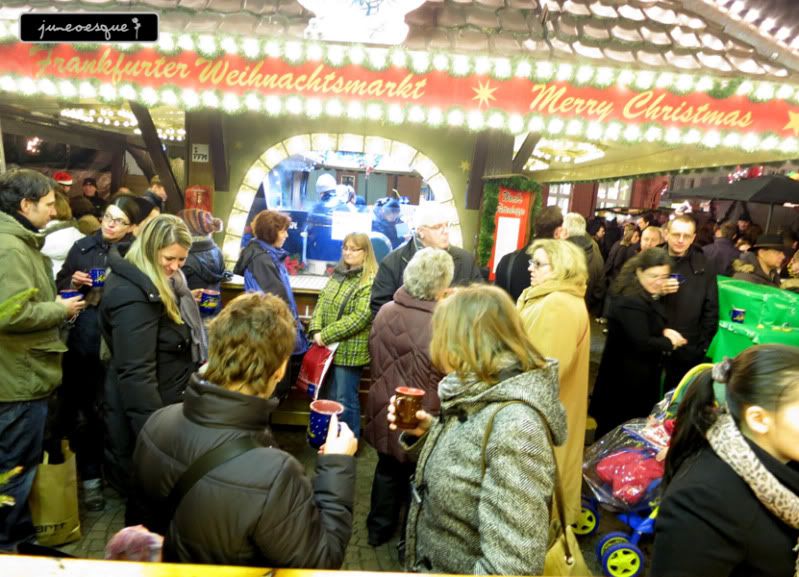 and there was this other booth selling chocolate coated fruits and nuts...
i thought for awhile before choosing a stick of round things which turned out to be cherries and turned out to be SUPER GOOD!!!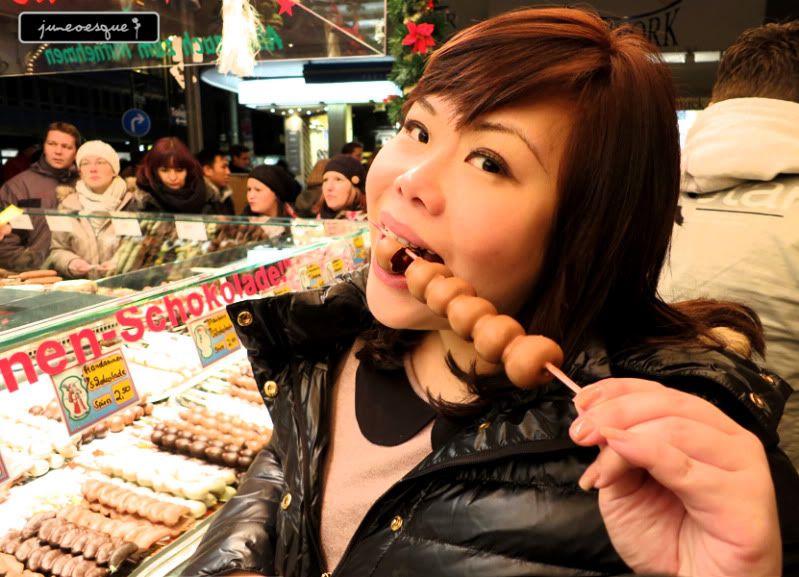 the cherries are SUPER SWEET!! i SUPER LIKEY!!
look! they even have carousel!