i thought we were meeting at 10 am so i woke up at 9 am. turns out i got our meeting time wrong, we were supposed to meet only 1030 am and the girls were late so i was done preparing very early!
but it was good coz i had time to play with Niki!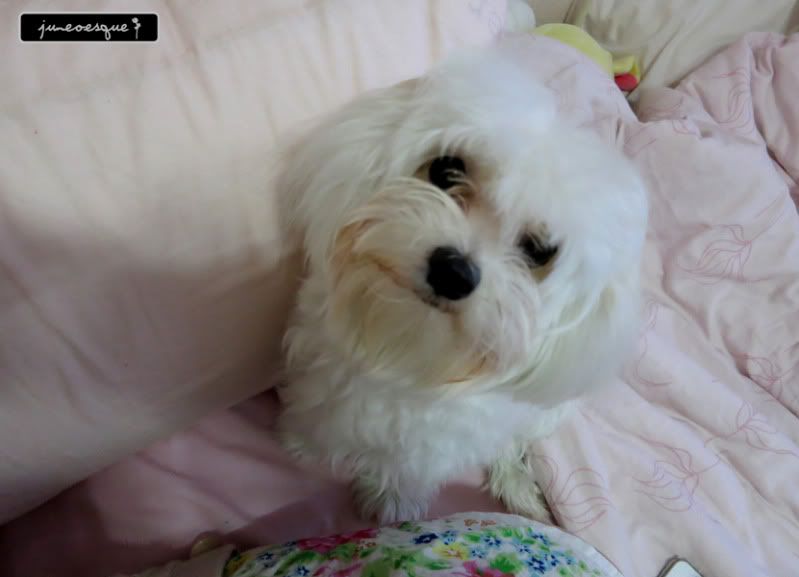 Kaizhi effectively came by around 11 am and we picked Camilia and Sq up from Paya Lebar.
Its thanks to SQ also, she really knows how to find the different new places in town to check out. For her birthday this year, she said she wants to visit Loewen Farmer's Market!
Actually, we didnt really know what to expect to find here. It looks like those western flea markets....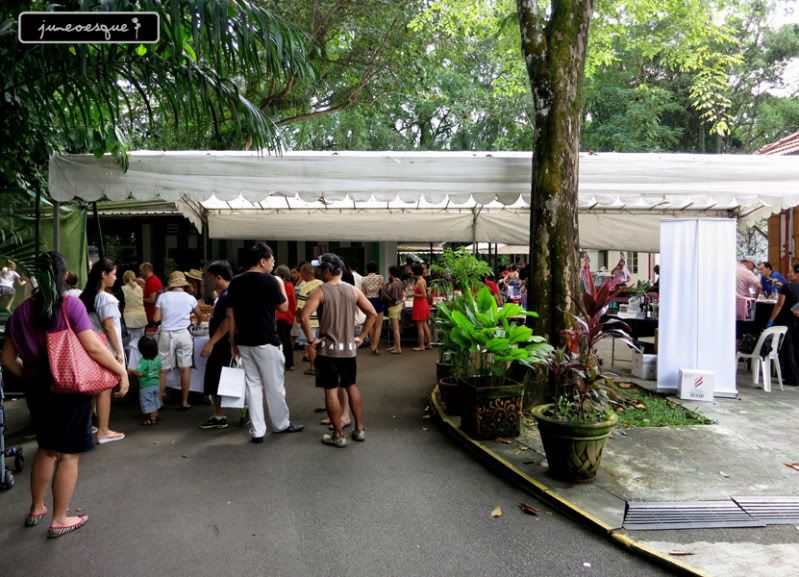 because xmas is round the corner, they sell a lot of christmas pastries...
these red riding hood pouches are all so cute!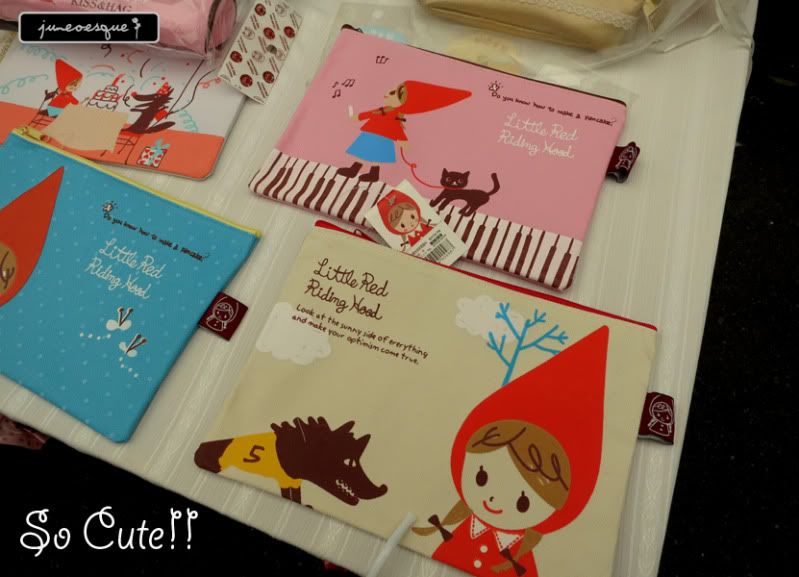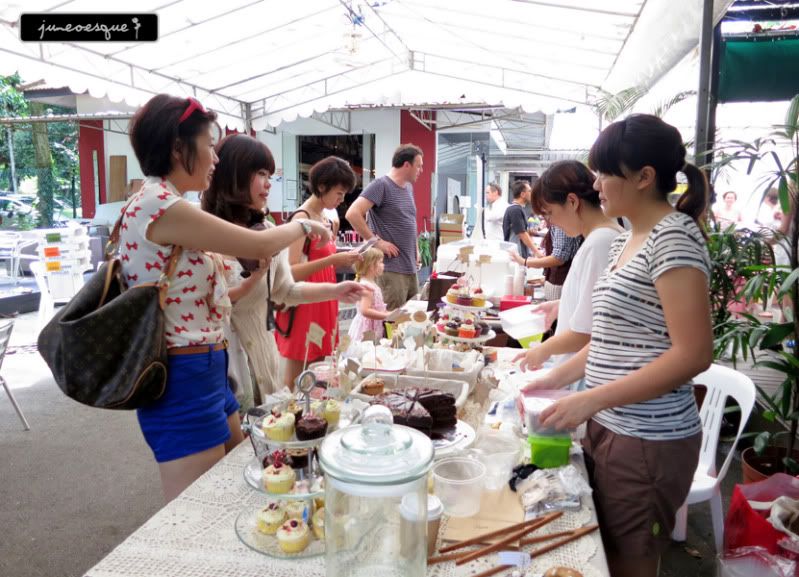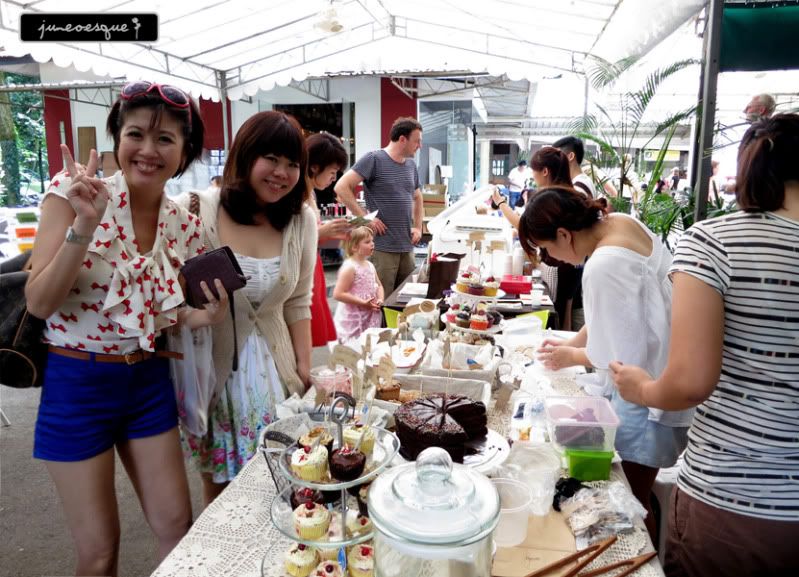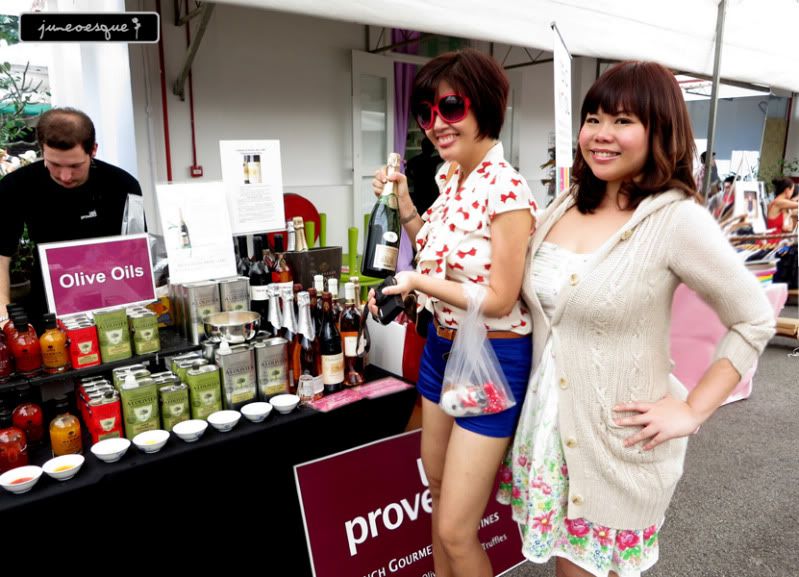 we contemplated having lunch at the pantry place but there were no seats and it was really hot! the food did look good though...
us checking out the menu...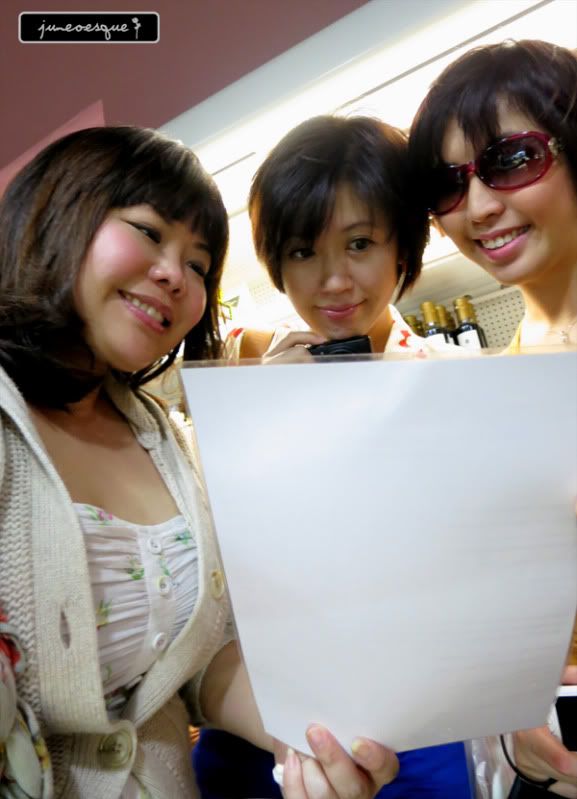 variety was quite limited hence we decided to move on elsewhere for lunch!
a group shot before we leave!
we let kaizhi decide on where to go since she was the one driving. kaizhi randomly drove along and reached the Ben & Jerry's side of Dempsey where we saw CA (California)'s banner of their breakfast. Looks damn yummy!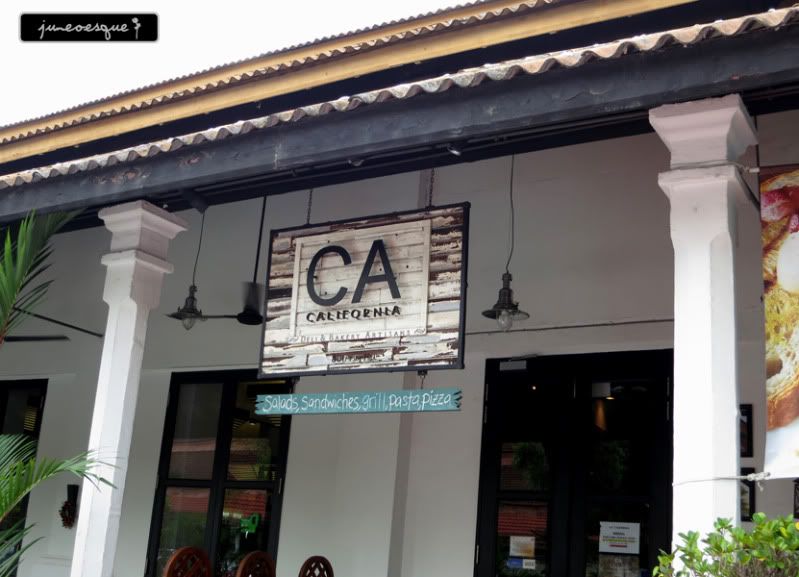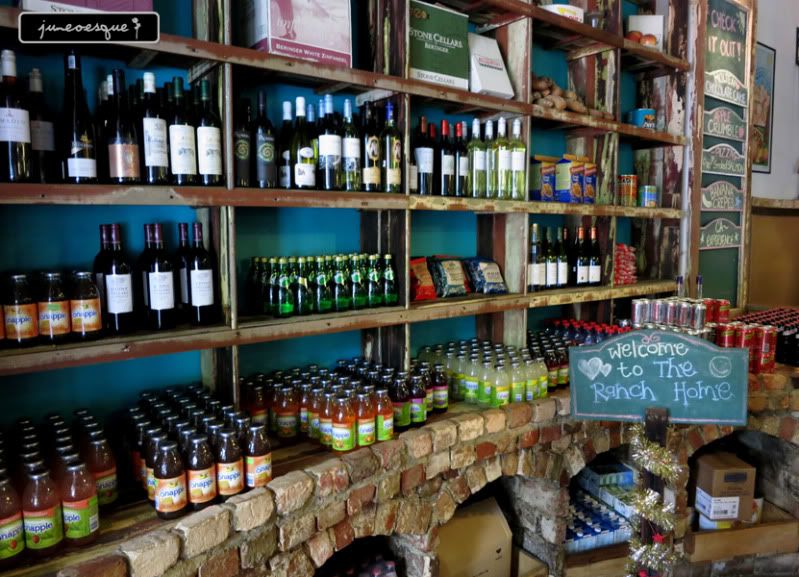 as we entered, we realised they were linked to ben and jerry's.
we were famished! so before the food we ordered arrived, we secretly indulged in the cupcakes and pastries that SQ bought from the farmer's market!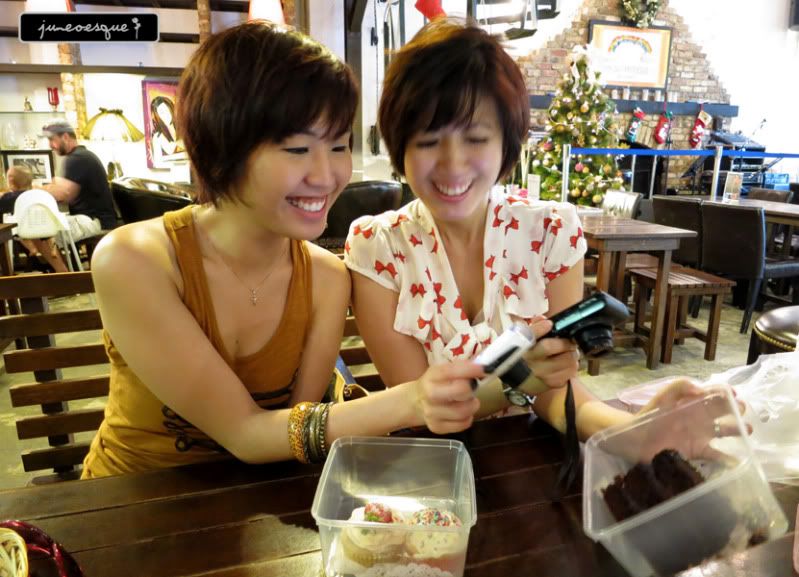 arent they pretty...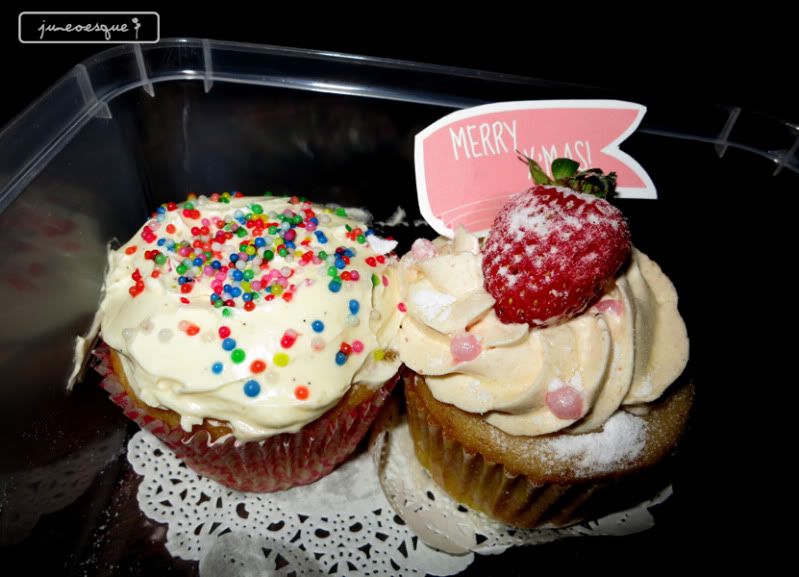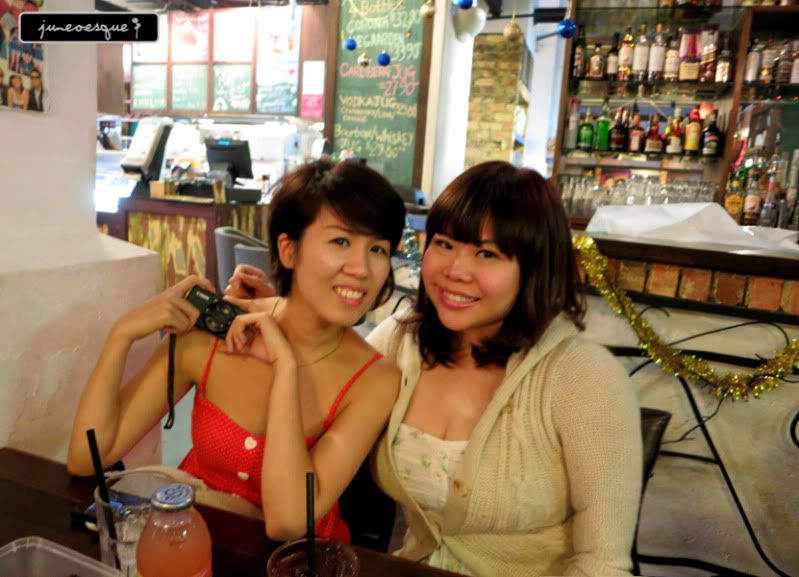 happy birthday sq!
this shot of camilia is incredibly funny...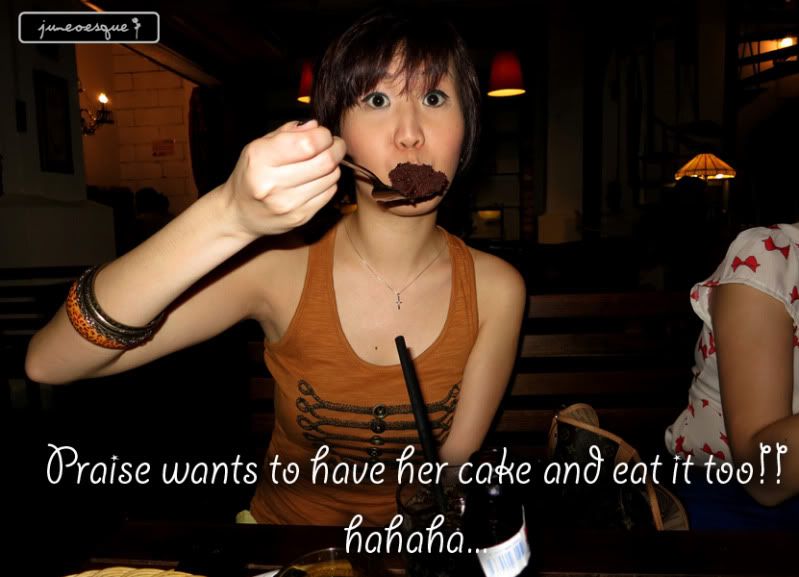 and our food arrived!
chicken burrito....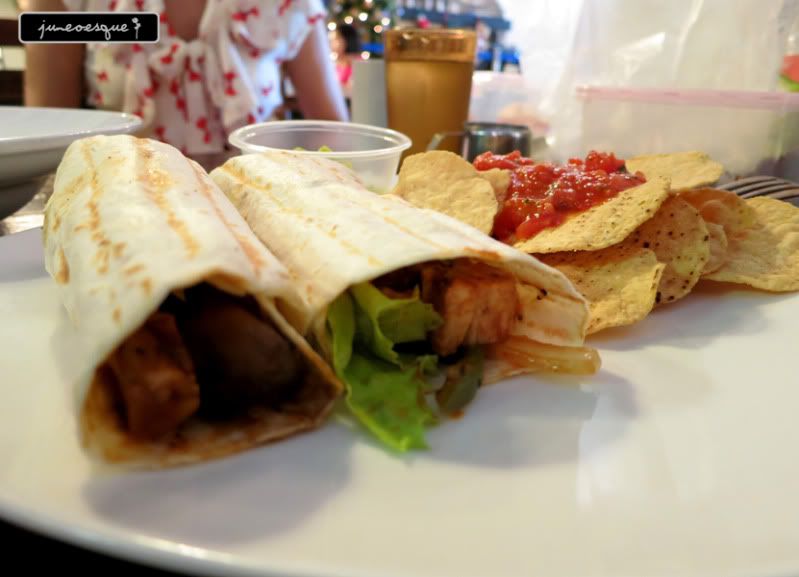 it was not bad. chicken and mushroom cubes in the burrito.
turkey ham and mushroom cream pasta...
decent pasta. the cream sauce was ok but i think its not thick enough.
their breakfast set...
was also not bad. as i mentioned to the girls, actually alot of these items can all be easily prepared at home. but somehow we still end up ordering them for brunch at restaurants. haha
open faced steak sandwich...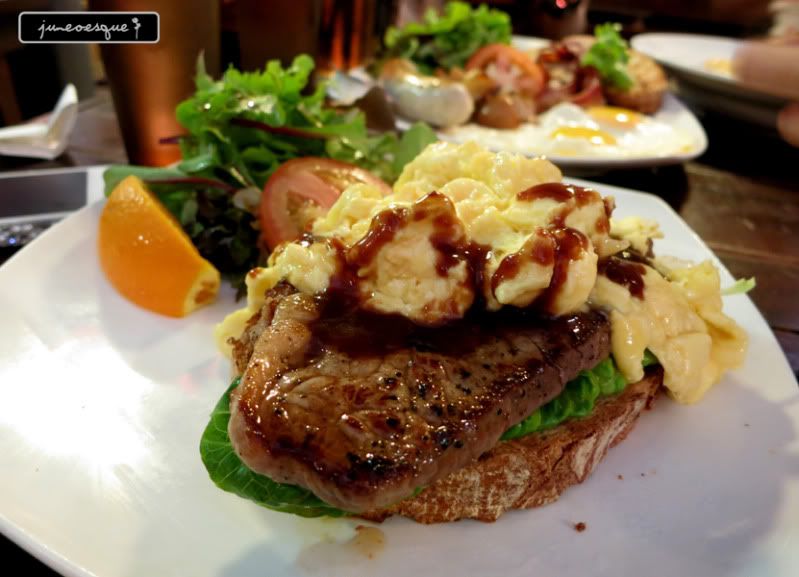 not bad either.
overall, food is decent.
the girls passed me their prehh from their different trips....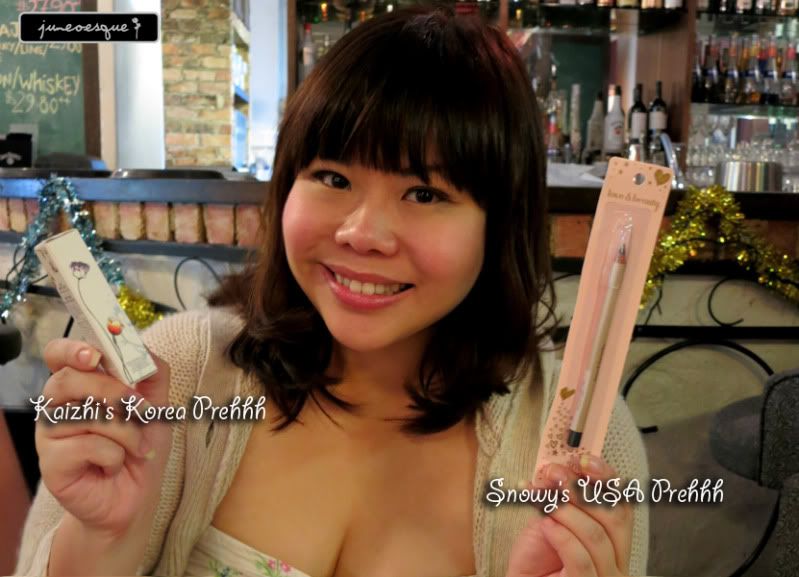 very much enjoyed the leisure morning and afternoon with the girls, sitting around and chatting about everything and anything.
in the late noon, i met up with dad to choose a new helper. chandra is not coming back. going through the series of interviews and selections got me sooo sleepy.
after we got home, i took a very short rest before heading over to orchard by myself to pick up a few more items for my trip.
gave andrew a call to check on where they were, they said they've not done dinner so i brought them over to Boon Tong Kee which Charlotte had wanted to try...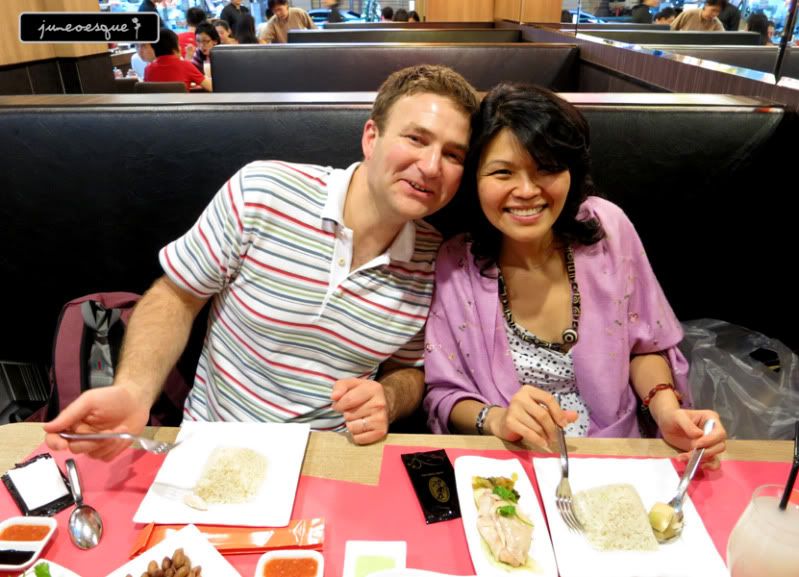 after the chicken rice, i also brought them over to Spize to try Milo Dinosaur and tissue prata. Andrew commented that taxis are much cheaper in singapore than UK but taxis are much harder to get in singapore than in UK. He was proven right when we waited about 20 mins before we could get a cab.