Kendi and i made a date with Dar Dar to celebrate her birthday today!
and because dar dar has mentioned before she misses Modesto's squid ink, we chose this place to celebrate her birthday!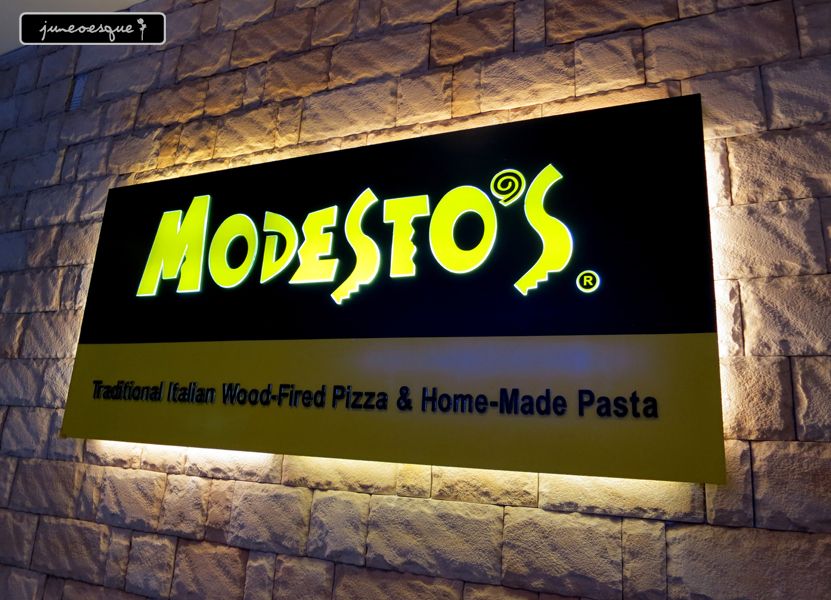 her present is Glucosamine! haha.. yes, we know its not the most interesting gift but because dar has complained about her joints pain due to the nature of her work hence this feels that the most appropriate gift. haha
complimentary bread...
warm toasted bread cubes with olive oil and balsamic vinegar. yums.
we ordered a parma ham with rockets pizza to share....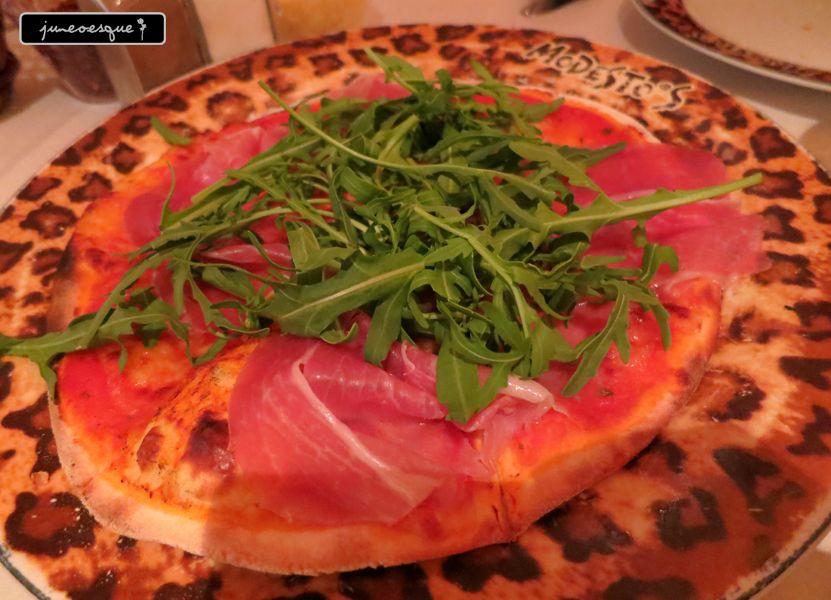 the pizza is good! thinly crusted and the parma ham goes well with the cheese and the crust. yummy.
for pasta, i am really upset their changed their menu and no longer have the big ass crab meat ravioli which i used to love *sad*
i end up choosing the smoked salmon in cream sauce pasta....
which is decent but i dont appreciate cooked smoked salmon.
dar's squid ink pasta....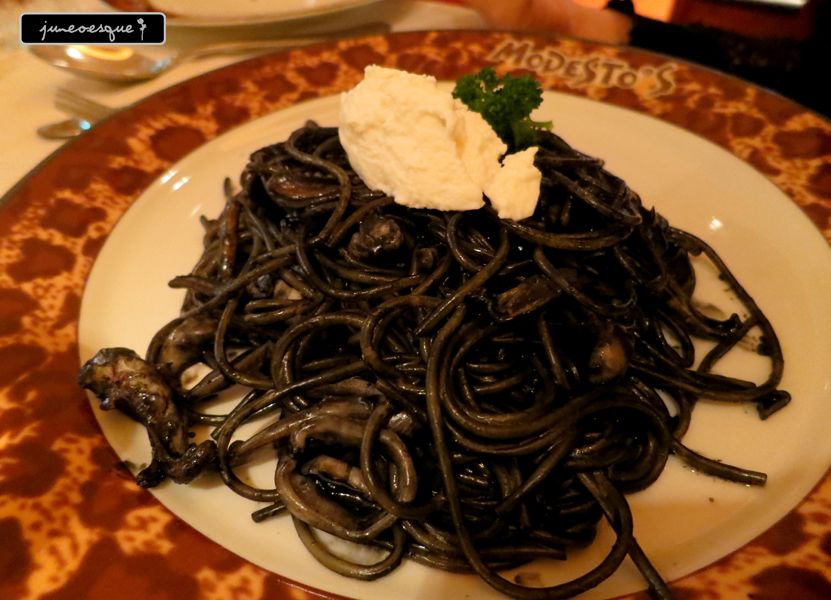 smells superb like before but didnt taste as strong as it used to be. it used to have that kick ass strong squid ink taste but today's one wasnt that good.
kendi ordered some dumpling pasta with bacon etc...
came out to be pretty oily.
overall, i think the pizza was the best.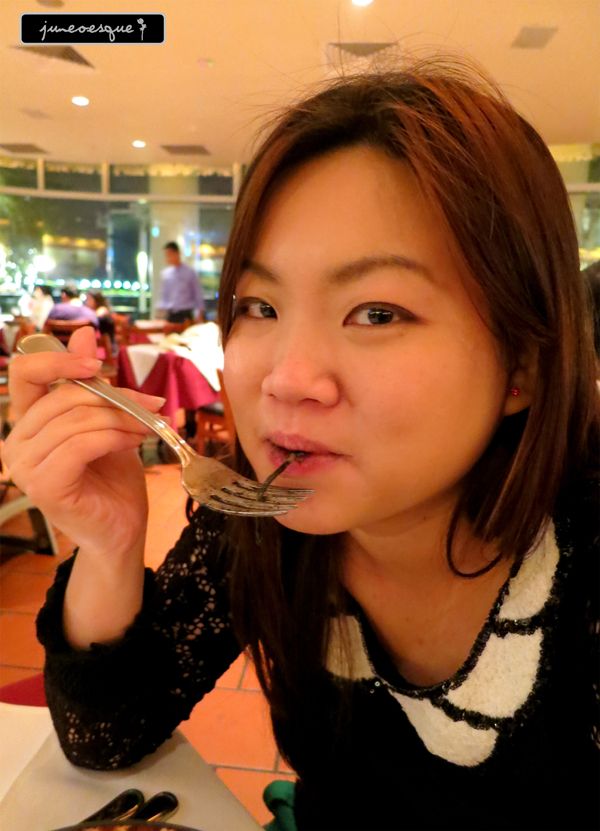 the manager upon knowing its a birthday celebration, offered a complimentary piece of tiramisu....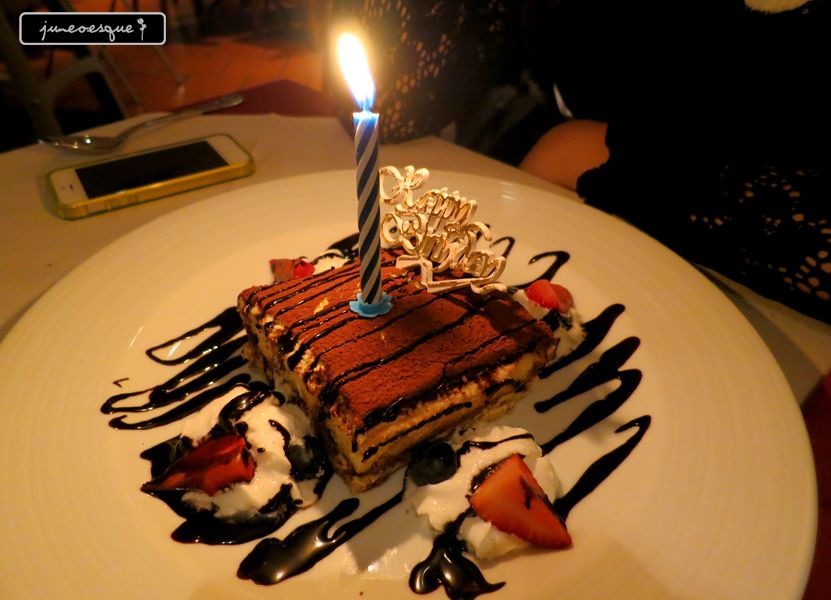 the tiramisu was decent.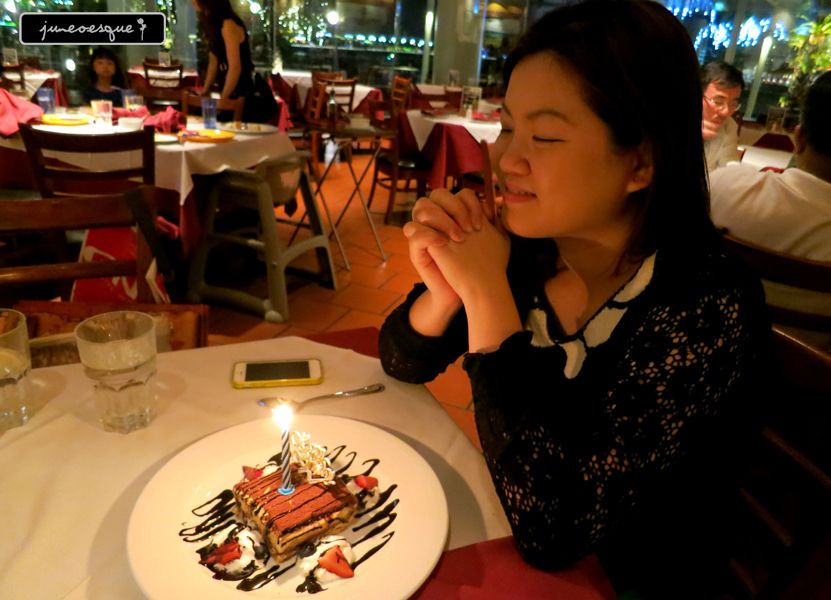 after our celebration, we were supposed to go for coffee but andy zai called and said he hasnt had dinner and wants to eat '
see hum
'
so he came to pick us up for
see hum
!
we also pulled fishtank out and fishtank said.. "
三更半夜拉我出来
"
and we replied....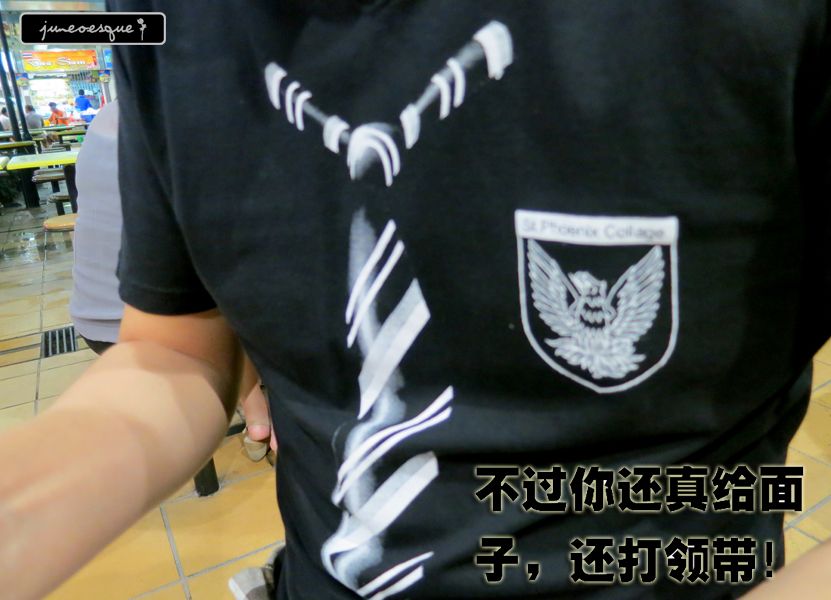 we went through a series of 想当年.
this is the wonders of old friends.